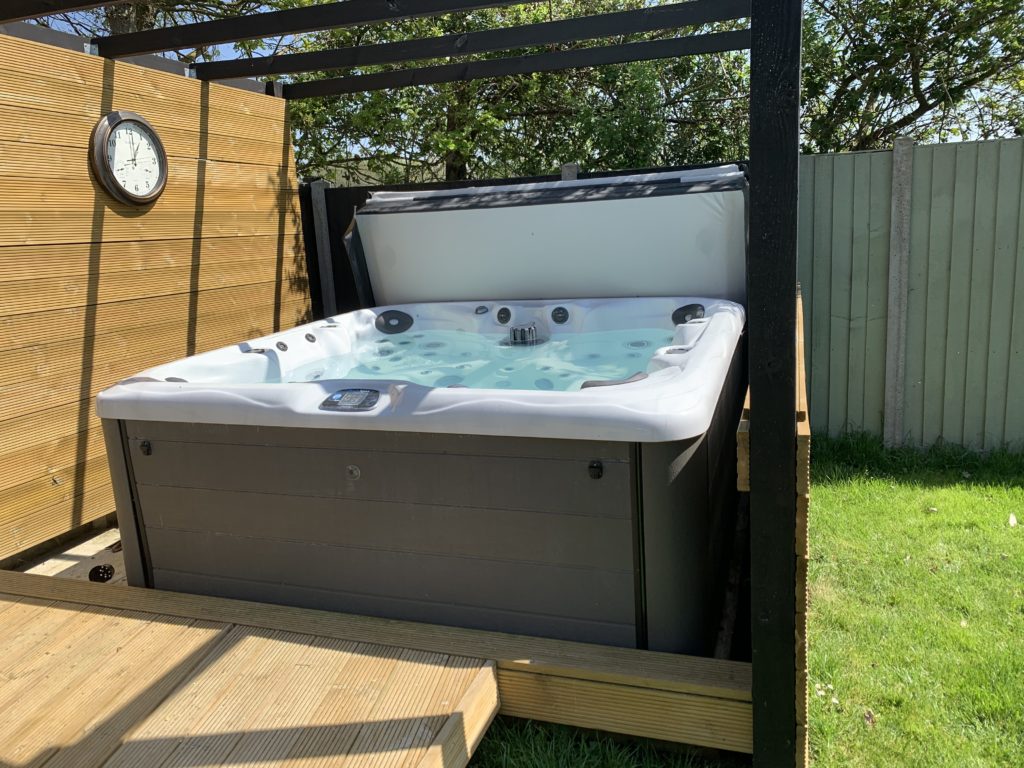 With the hot weather on its way now is a great time to get a hot tub for the garden.
There are many different types of hot tub, from a blow up lazy spa to a full installed swimspa.
Here at Spaldwick Electrical we can install the electrical supply for you, we will survey your potential installation, looking at the existing consumer unit (fusebox) and where you would like to place the spa.
We will discuss your requirements and aim to supply you with an eloquant solution which has the least visual impact on your garden, but the greatest impact on your spa pleasure. There is nothing to stop you having the electric supply installed way before the spa is coming.
Different Hot Tubs have different power ratings, be sure to discuss this with your hot tub specialist and make sure that you have an installation with enough power, its often work future proofing as the differnece in installation costs between a 13 amp supply and a 32amp supply is not that high.
Give us a call on 07446 965998 and we can discuss your requirements.
Jason Pope
Spaldwick Electrical