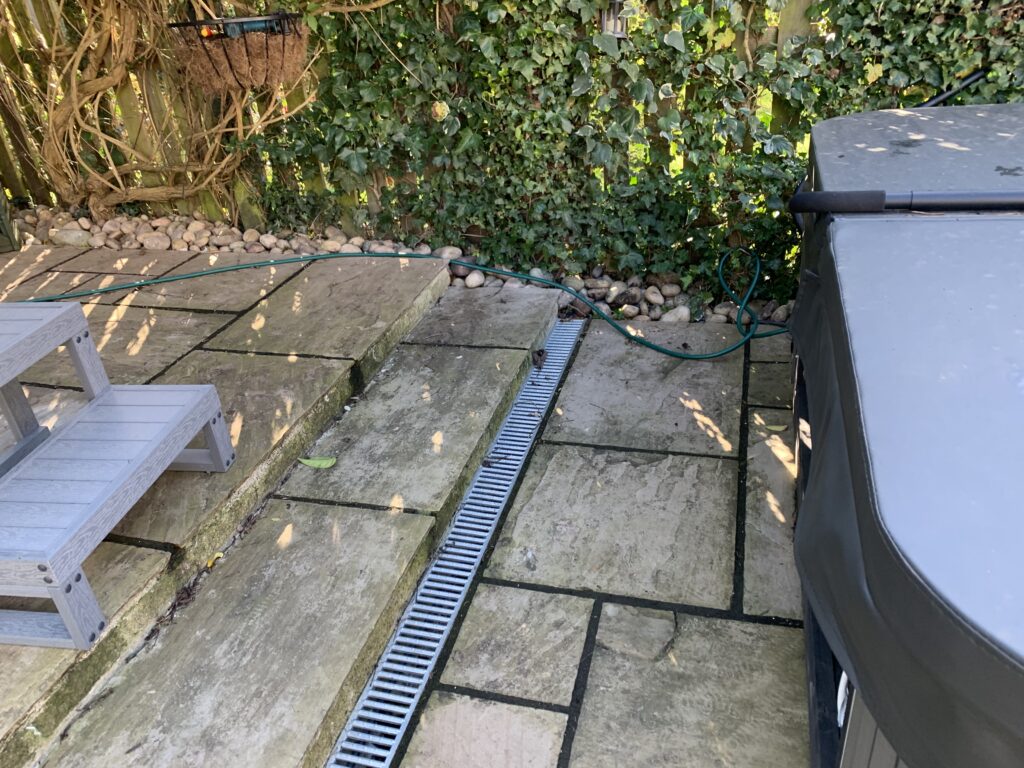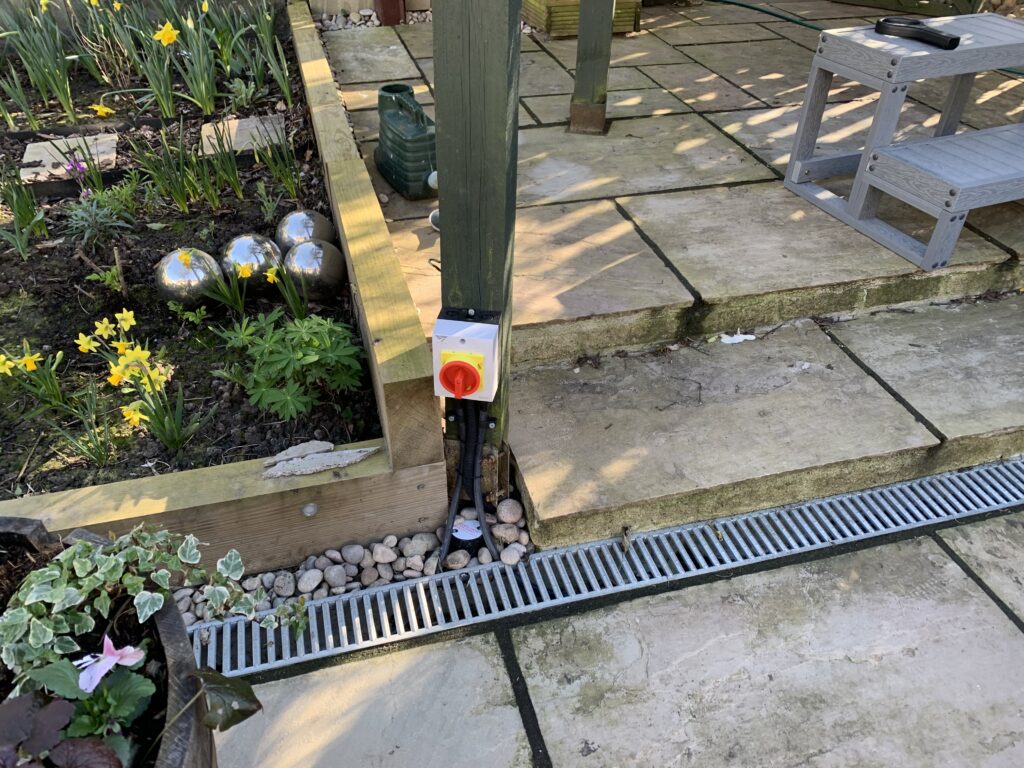 For a local recommended electrician covering Papworth Everard, call Spaldwick Electrical 01480 400607 or click on the request a quote button above.
We carry out all domestic installation and emergency work, on this occasion a hot tub feed from the front of the house to the garden, hidden as much as posible.
A full size hot tub will need a dedicated supply from the consumer unit (fuse box) to the hot tub. This cable will be steel wire armoured to protect it from damage, and it will be protected by an RCD or RCBO. If you need a hot tub installation in the Papworth Area give us a call and we can run through what you need and provide you with a quote.
We are locally recommended electricians if you search on google for spaldwick electrical you will find recommendations from all different places. Our aim it to set ourselves apart from other companies, we arrive on time, we have someone in the office that will always call you back and we will always clear up after ourselves.
We are fully qualified, insured and experienced in all aspects of domestic electrical installation, including Electric car chargers, Solar, fuse box upgrades, and Hot Tub installation.
If you need a locally recommended electrician in the Papworth Area, then give us a call on 01480 400607 or click on the quote request button above.