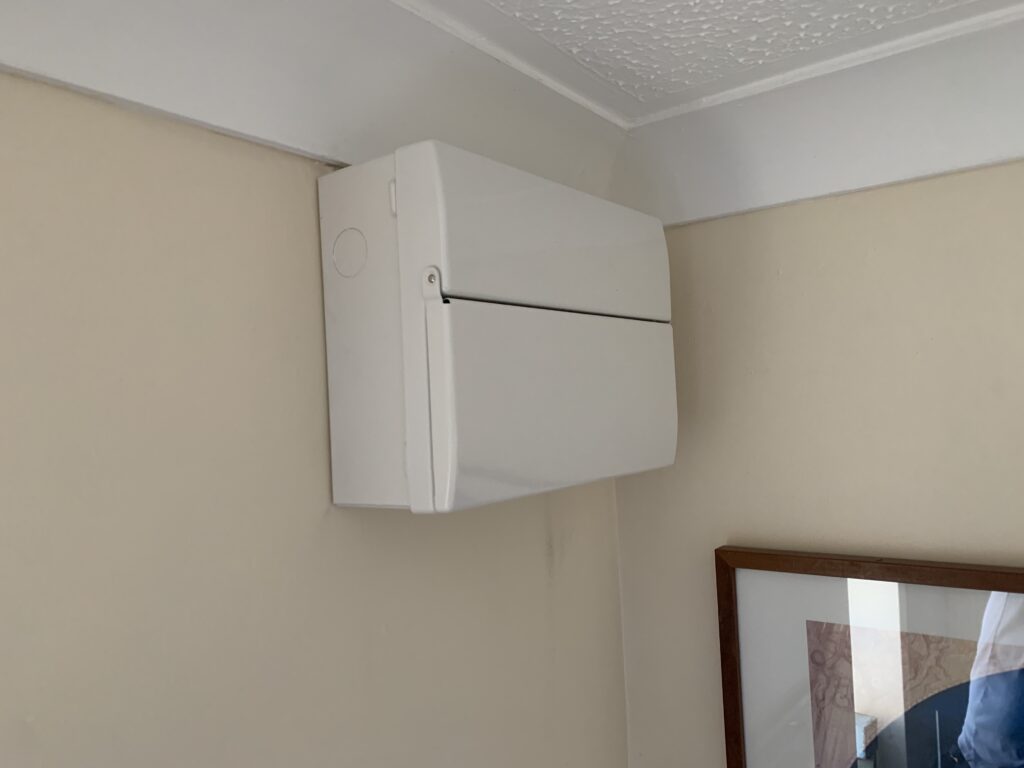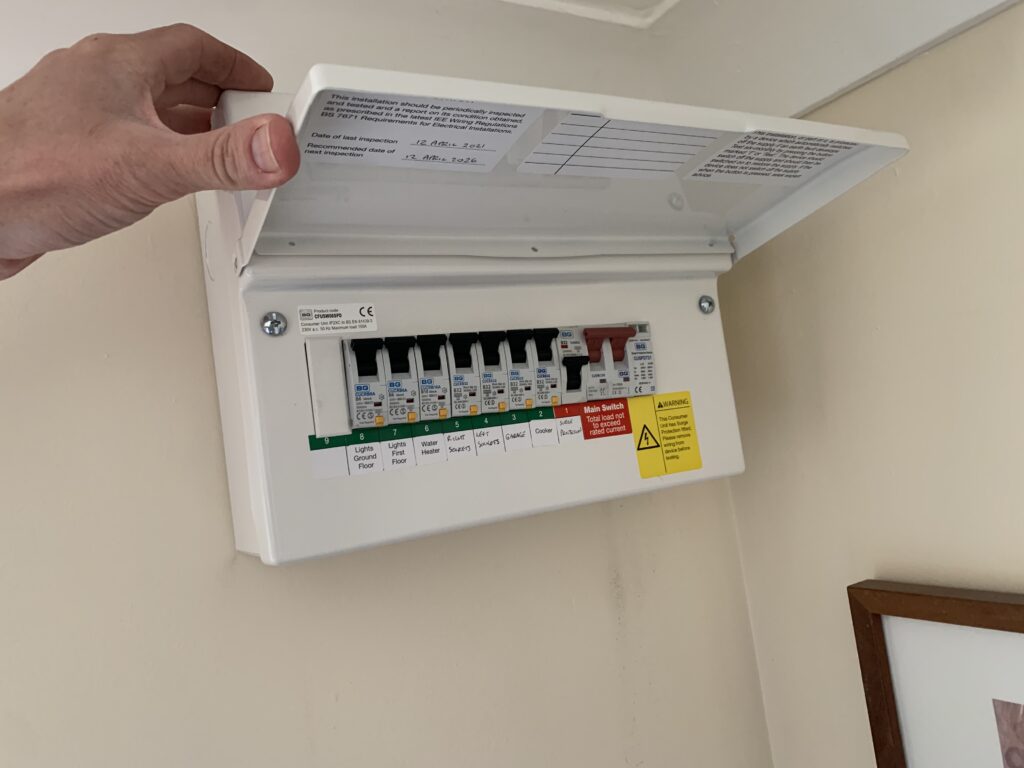 Spaldwick Electrical is a local company close to Ellington, as recommended electricians we enjoy walking away from a finished job knowing the house is now much safer than when we started, we always aim to leave it clean and tidy as well.
A new consumer unit at this house replaced an old brown wylex wired fused one, these are now past their best and could do with replacing.
A modern new consumer unit fitted by Spaldwick Electrical will comply with the current wiring regulations, will be fitted by a qualified electrician, and will have a Part P (of the building regulations) sign off.
The type of consumer unit shown here is our prefered one as market research has indicated that it is the preferred one visually. We would be happy fitting any quality consumer unit that is as good or better.
Fuse box replacement is one of the many services we supply, as well as Electric Vehicle Chargers, Solar, and pretty much anything electrical your can think of in the domestic environment.
If you need an Ellington recommended Electrician feel free to call us on 01480 400607 or click on the quote request above.